GRP LADDER, STAIRS & PLATFORMS
Ladders and Handrails – GRP ladders are a cost effective answer to access problems in corrosive areas. Ladders are built to British Standards and can be used in potable and sea water environments. Fiberglass Handrails are available in standard and heavy duty sizes.
Platforms and Stairs – Fibreglass platforms are made to order, so any size and configuration is possible. All GRP Platform designs are manufactured to British Standards. GRP Stair Treads – Fibreglass Stair treads and fibreglass stair tread covers are available from stock. GRP Stair treads can be made to any size and colour. Fibreglass Stair tread covers are the cost effective answer to non slip steps, they are easy to fit and are low maintenance.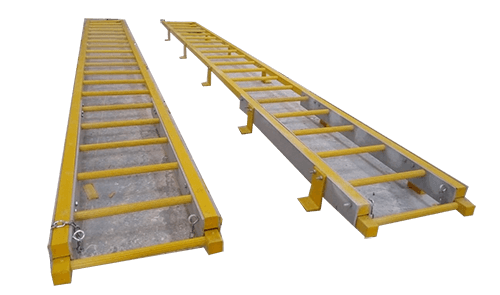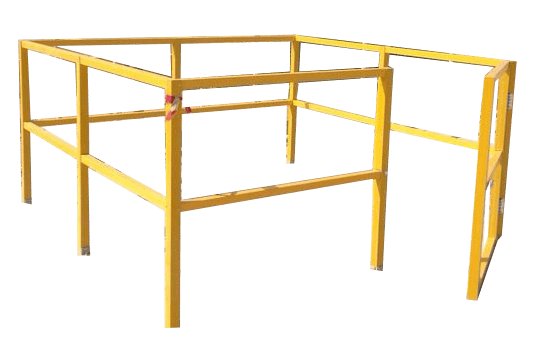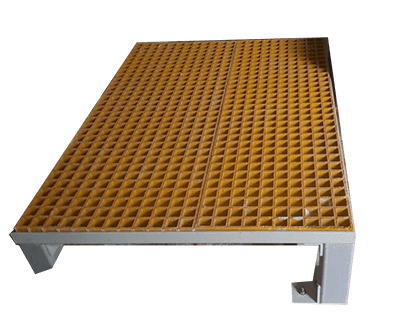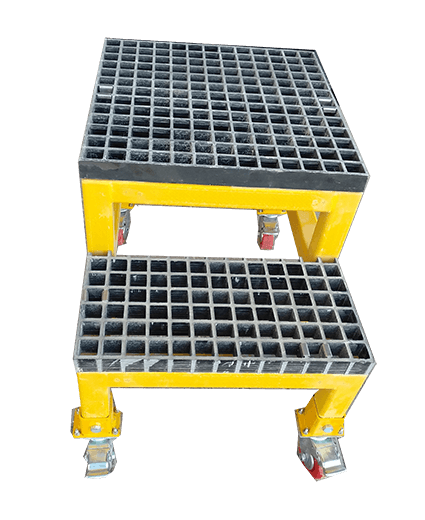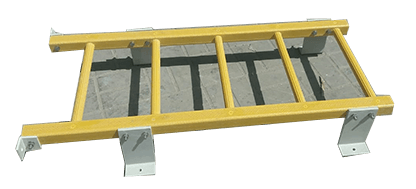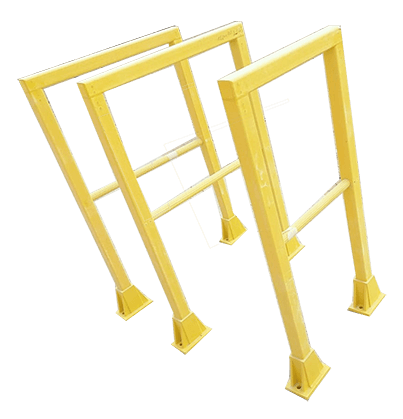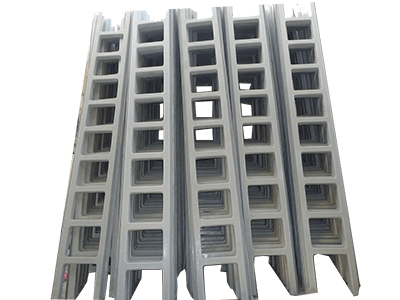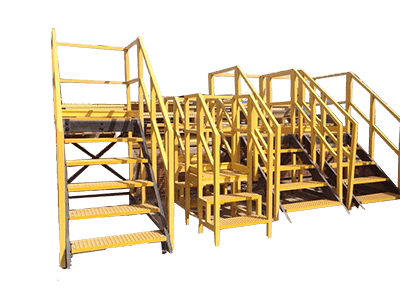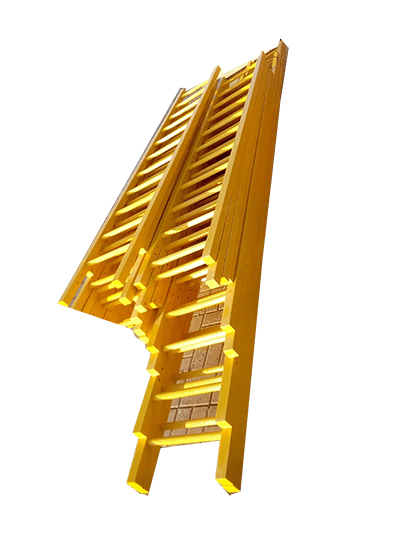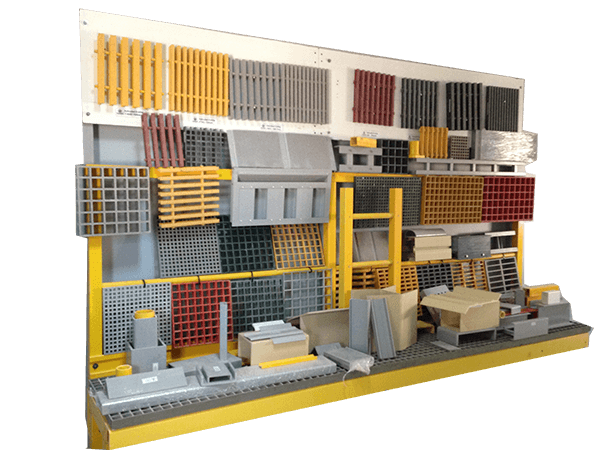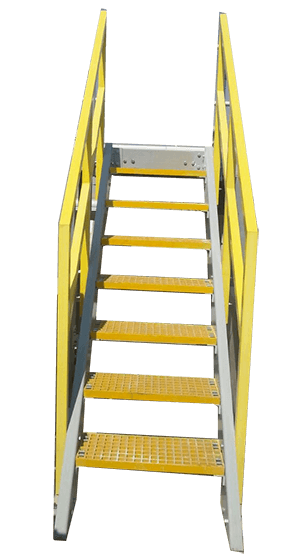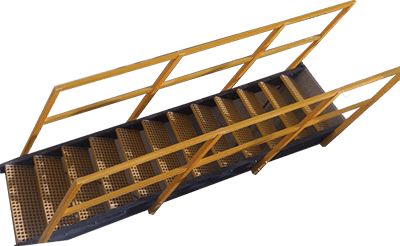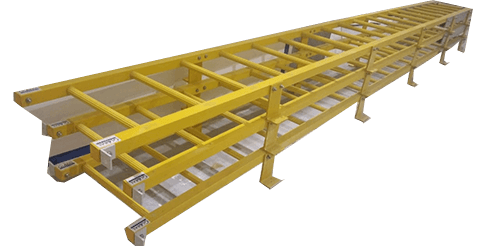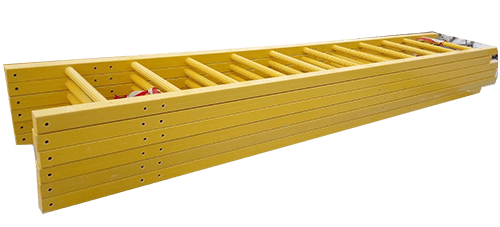 Salient features:
Corrosion Resistant
Slip Resistance
Low maintenance
High strength to weight ratio
Easy to handle and transportation
Electrically and Thermally Non Conductive
Low Installation Cost
Long life