GRP ENCLOSURES, KIOSK & CABINETS
GLOBAL FIBERGLASS Provides comprehensive range of GRP Cabinets ,Kiosk & Enclosures as per   customer requirement suitable for Indoor and outdoor installations. All enclosures are completely finished in plant prior to dispatch. The enclosures will have smooth mould finish externally and coated hand layup finish internally.
Modular construction with the design flexibility to vary access doors, height, width and depth. Utilized in outdoor application of HV/LV and MV/LV distribution systems; the product ranges from substation kiosks, IP55 kiosks, shelters and capacitor banks kiosks
GRP Kiosks are manufactured in with a view to providing the most practical and cost effective solutions.
These Kiosks are widely used in the Oil & Gas, Energy, Water and Telecommunication industries.
GFG manufactures various size of  kiosks for the UAE and  International markets. The cost effective solutions offered by Global Fiberglass make business sense and attracts global businesses to outsource their manufacturing to the UAE. "GFG" quality has ensured complete client satisfaction at all levels.
"GFG" cabinets are used in various industries for a wide range of applications namely:
Oil & Gas
Energy & Petrochemical
Marine
Coastal & Inland waters
Industrial & Commercial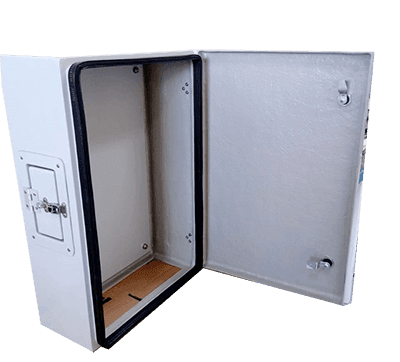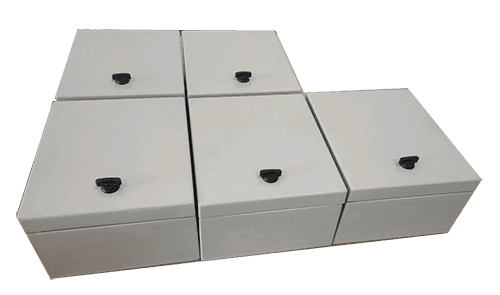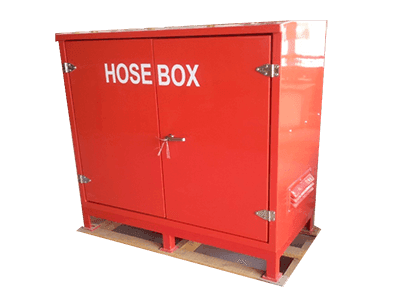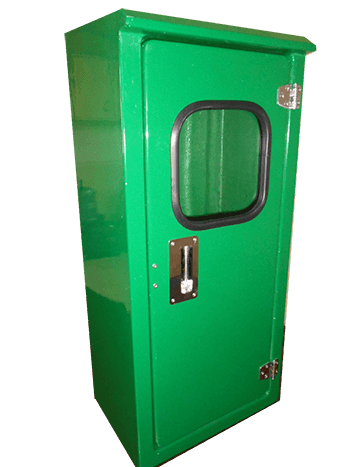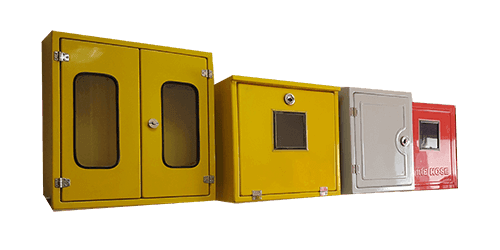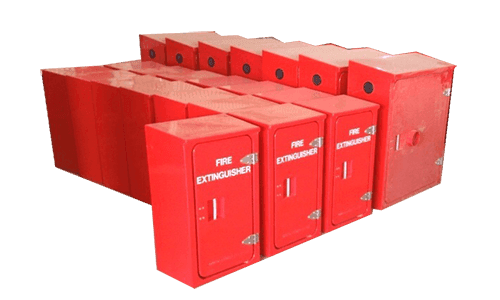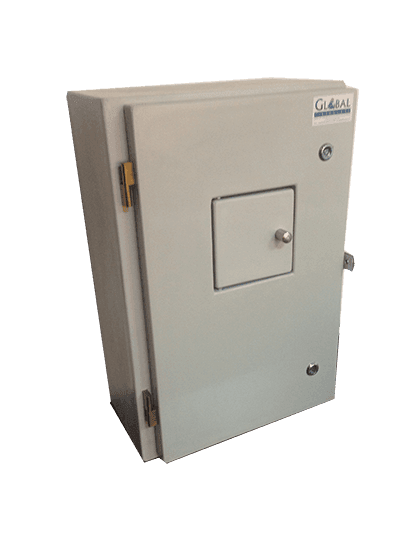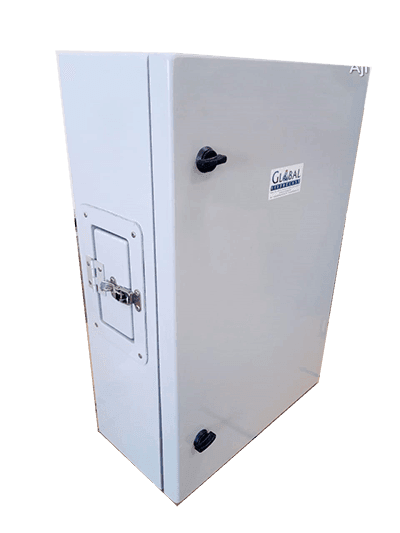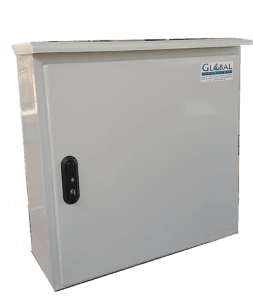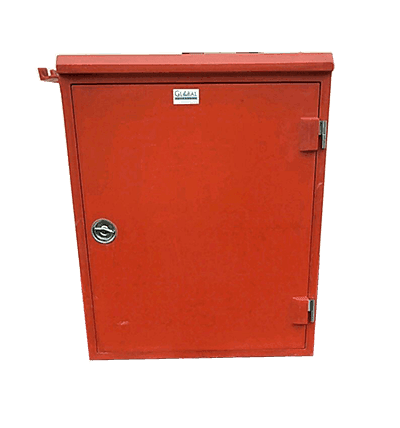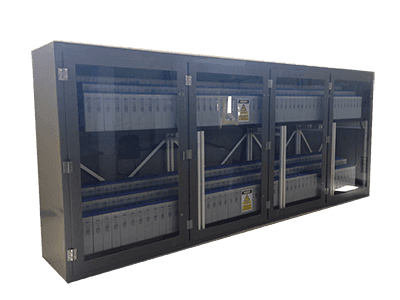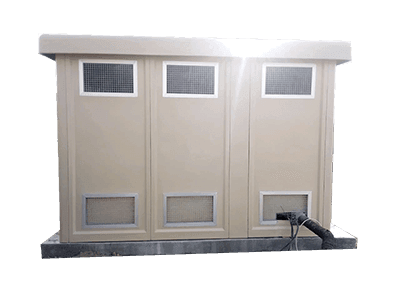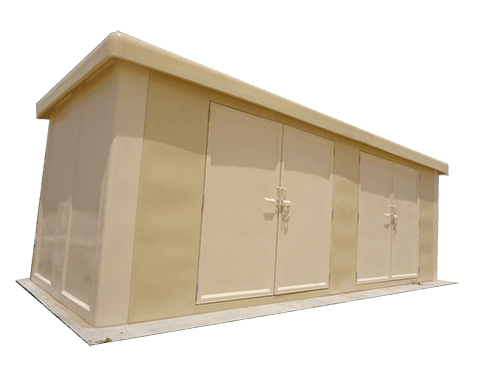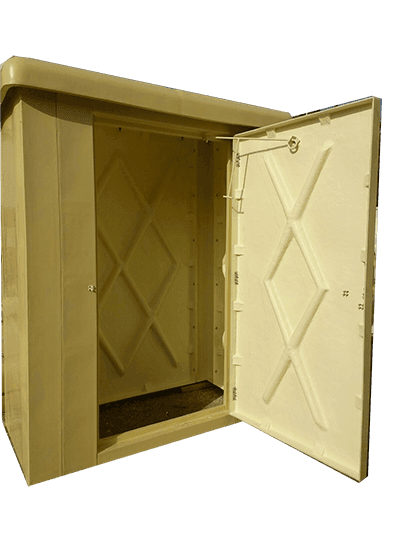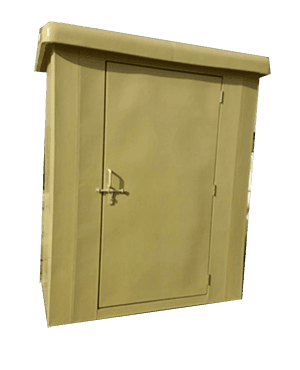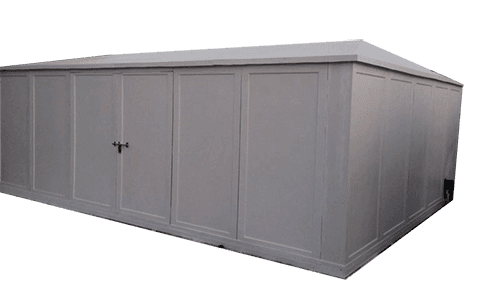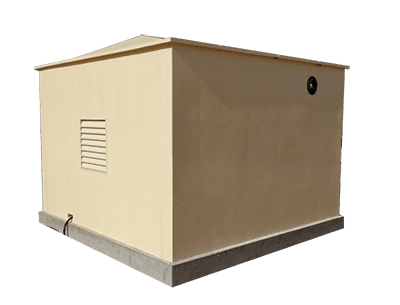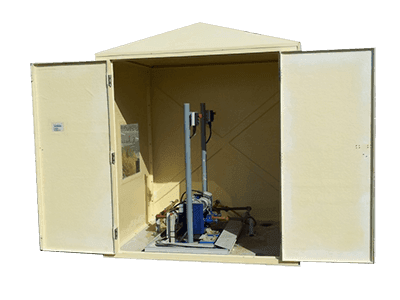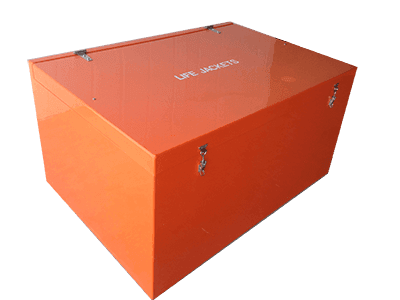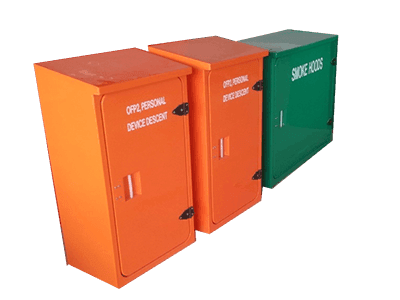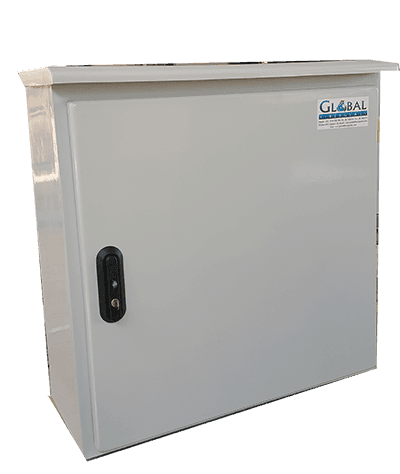 GRP kiosks offer an economical & long term solution to protect heavy outdoor electrical equipments from high temperatures and humidity that prevails in the Middle East. GRP kiosks are of multiple panel design which allows our customers the flexibility to specify any size, number of access doors and color as per requirement (Standard sizes & specifications are also available). GRP kiosks are non-corrosive and provide resistance to ultra violet, salt air and harsh climatic conditions. In the production of our standard GRP kiosks, fire retardant resin is used to form a self extinguishing laminate which gives higher resistance against fire.
GRP kiosks would be typically used to house the following:
Transformers
Distribution Panels
Pumps
Package Substations
Silent Features
The side & rear panels are identical and interchangeable with one another All panels have GRP stiffeners
Smooth gel coat finish from outside & flow coat finish from inside Designed to withstand high temperature
Fire retardant, self extinguishing as per DIN-41 02 class- B2
Self pigmented to colour of customers choice including standard shades of RAL 1015, RAL 7035, RAL 9010 Aluminum aldrop & integral windstay provided to hold the door in fully opened position
Anodized aluminum louvers
Standard double bar lock operated with handle provided for each door Stainless steel hinges
Lifting hooks provided